Four students from the AERES Hoge School (formerly STOAS) in Wageningen are developing materials that can be used in class and on school farms in the Limpopo Province, South Africa. This Agromisa assignment is part of their study programme. The students – Janneke Timmerman, Carli Harteman, Berber Wiersema and Nicholai Boddou are following the Education and Knowledge Management programme have previously successfully completed their studies in animal and environmental science.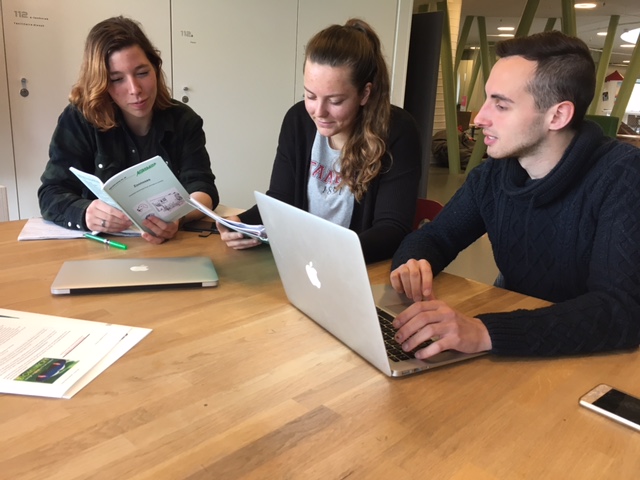 The students selected the "Zoonoses" Agrodok after discussing with Marilyn Minderhoud (Agromisa) which Agrodok was closest to their areas of interest. They selected Zoonoses because – in their experience – many young school children knew very little about how sick and unhealthy animals can transmit diseases to humans. As Agromisa's target readership in farming communities in tropical and subtropical regions, their first step was to decide which schools to target.
It soon became clear that climate change was having an increasing impact on animal diseases. It was also leading to poverty, malnutrition and a reduced resistance to disease amongst many small-scale farmers in Southern Africa. For this reason they chose the Limpopo Province which borders on Botswana, Zimbabwe and Mozambique and where there has been a significant rise in temperature and an alarming decrease in rainfall in recent years.
The students have prepared information for teachers and lesson plans that can be used to help pupils understand how climate and environmental change can affect animals and cause them to become sick and die. Also how symptoms can be identified and how humans can protect themselves against infection.
They are currently finalising the project. They have prepared a short introductory article for teachers on the relationship between climate change and zoonosis as well as lesson material on the animals most commonly found on local farms. These lessons emphasise how some animals are better able to adapt to heat and the lack of moisture than others. Goats, rabbits, poultry and pigs are good examples. And can be easily kept for example by small-scale women farmers.
The students have also prepared visual aids and these will be used when they present their work on 20 June 2017 to a "class" of Agromisa volunteers.